I'm a producer, content creator and foodie with a love for all things deliciously social: whether that's marketing a brand through face-to-face interaction, or creating easy-to-digest content.
---
SHE DOES IT ALL
PRODUCER

MODEL MEALS


​Digital Producer

•

ModelMeals.com

I literally directed, produced, and edited this

whole video

.

Literally.

​​

HGTV

Story Producer

•

Flip or Flop

Casting Producer

• House Hunters Renovation

​

FOODIE

​​KITCHEN TABLE APP
​
I never thought I'd find my sweet spot in a tech startup, but life is full of surprises. Merging my knack for bringing people together as hostess of monthly dinner parties along with my love of food, I take a grassroots approach to marketing a female-run tech startup aiming to build community over a shared meal.

hotdogger

OSCAR MAYER

​That's right, once upon a time I traveled the USA for 365 days as the driver & spokesperson of the Oscar Mayer

Wienermobile

. You may call me Ketchup Kylie.
---
Need a digital producer who's immersed in the lifestyle world to create clever content?

Looking for a foodie to be a contributing writer or interview for your site?

Just wanna know wtf to do in the kitchen on a budget?
​

• • •


I'm your girl, and they call me Ketchup Kylie. ​
---
hungry for more?
Powered by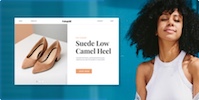 Create your own unique website with customizable templates.